About Farrer Solutions Inc.
Formerly Culp Electric, Farrer Solutions is an electrical contractor located in Smithville (West Lincoln), Ontario.
We are full-service electrical contractors working with industrial, commercial, agricultural, and residential clients. We consistently provide excellent electrical services to businesses and residents. Our mission is to provide the highest quality service, and workmanship to maintain our reputation as one of the best electrical companies.
When you choose Farrer Solutions, you'll get peace of mind that the job is completed promptly and right the first time.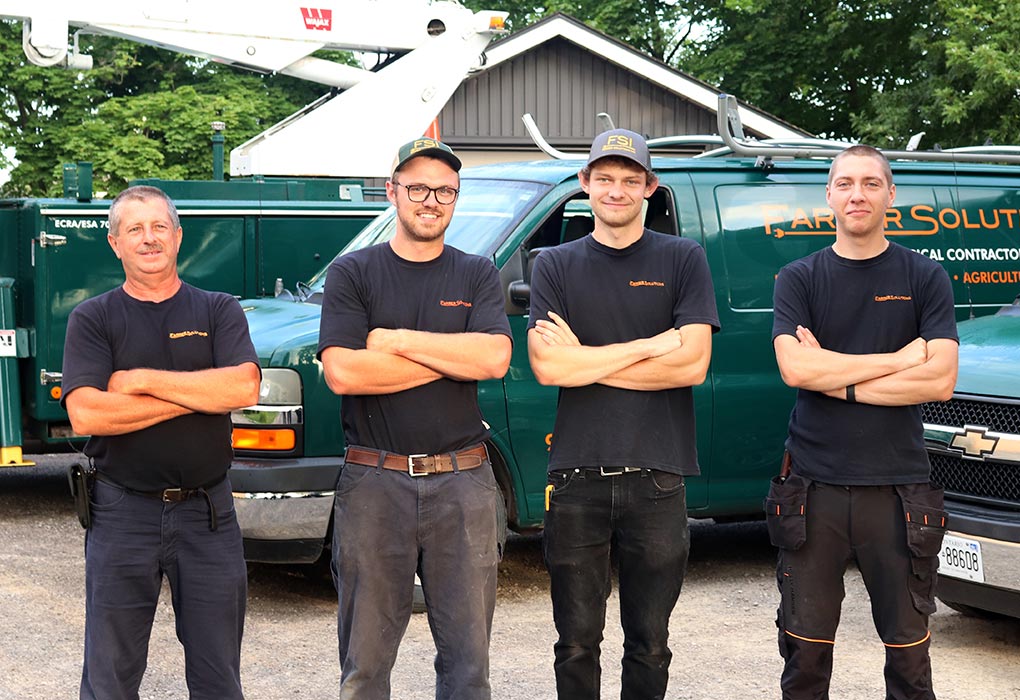 Why choose Farrer Solutions for your next project?
Training & Commitment to Excellence
The technicians at Farrer Solutions undergo a certified apprenticeship program, with continuing education opportunities, to ensure their skills and industry knowledge match the highest standards possible.
Safety & Insurance
We are committed to providing a healthy and safe work environment for our staff. Our safety record is directly related to the commitment of management and ownership to provide the training and tools to our employees to accomplish the end goal of zero accidents.
Transparent Pricing
We will be happy to a transparent, free estimate for your project. We'll assess your electrical needs and quote you a fair price for what you need. We believe in honesty and transparency.